European Day of Music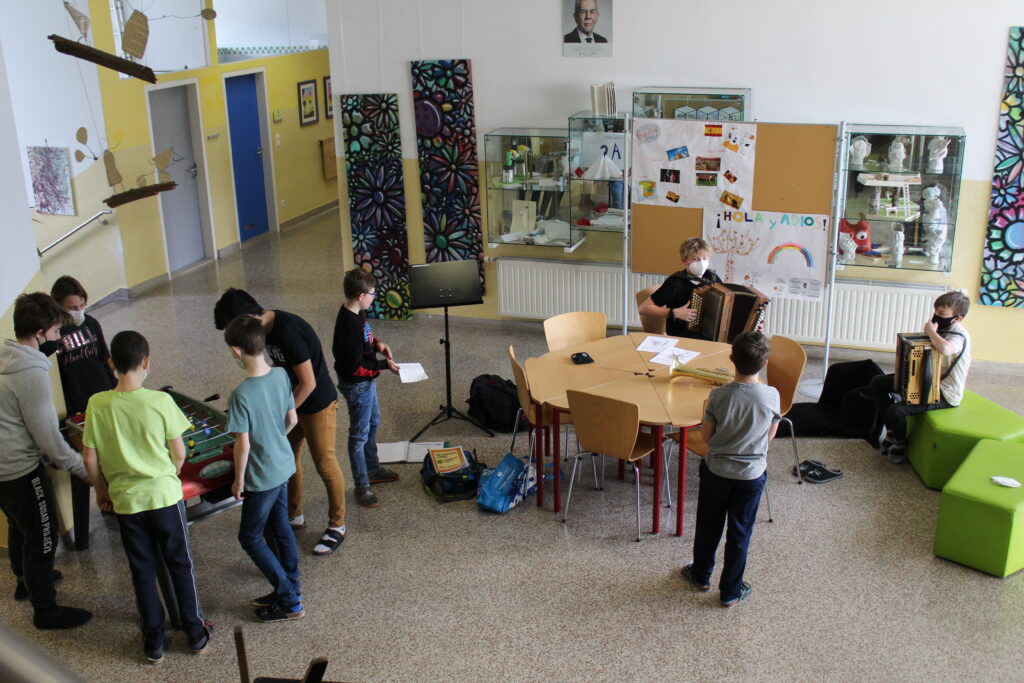 Am 15.3.2022 fand der "European Day of Music in Schools" statt. Wir haben diesen Mottotag zum Anlass genommen, die Pausen zum Klingen zu bringen.
Danke allen Schülerinnen und Schülern, für die zarten Töne, die Ohrwürmer, die klangvolle, schöne Stimmung in den Pausen und dass ihr das Schulhaus gerockt habt!